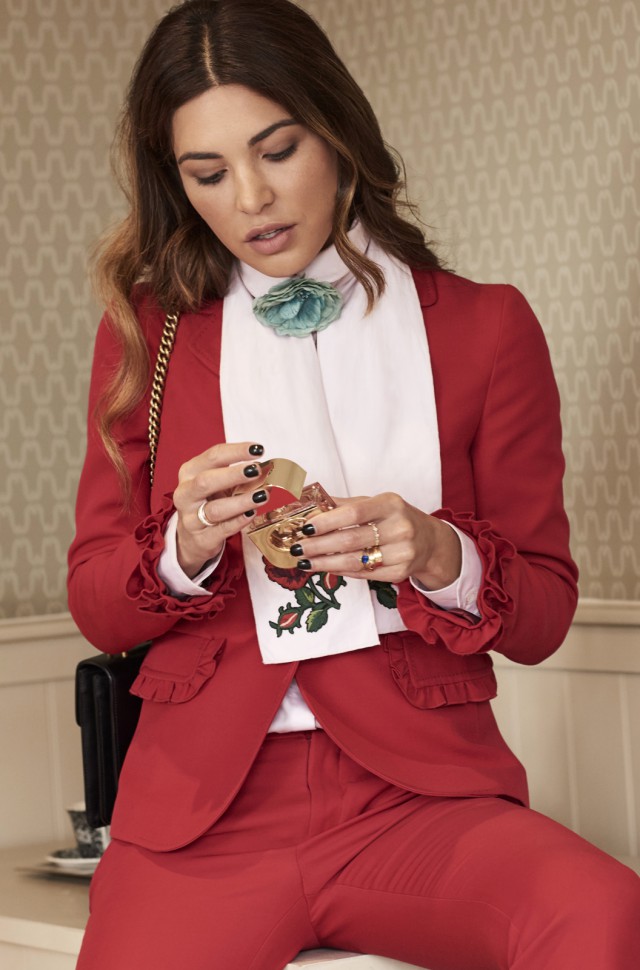 This blogpost is in collaboration with Gucci.
As some of you may know I got to venture off to London at the beginning of the month for the premier event of the new Gucci Guilty fragrance campaign. It was definitely a whirlwind few days that I'm still very excited about and I am glad I had the chance to be a part of this. Being able to experience this film was exhilarating. This contemporary vision came to life on screen and was a treat for the senses. It was visually stimulating, sensual and mysterious, and more romantic than any dream. It embodies a new edge for a new era and it is a film experience that should not be missed.
When receiving the fragrance from Gucci, I did not only fall in love with the powerful, lasting impressions, but with the inspiration as well. Both male and female scents signify an indomitable freedom, one that breaks away from the conventions of gender, straying away from the traditional roles of men and women. This symbol of freedom, of pursuing your true self to the fullest extent, is a concept that resonates deeply with me. I channeled this energy on set as well as I got the chance to do a photoshoot with Gucci and truly embrace the #GuiltyNotGuilty energy. I'll never admit guilt for being myself, truly and freely. The shoot was a very liberating experience that was full of high energy and beautiful positivity, something I hope will shine through the images. You can discover more about the fragrance here.