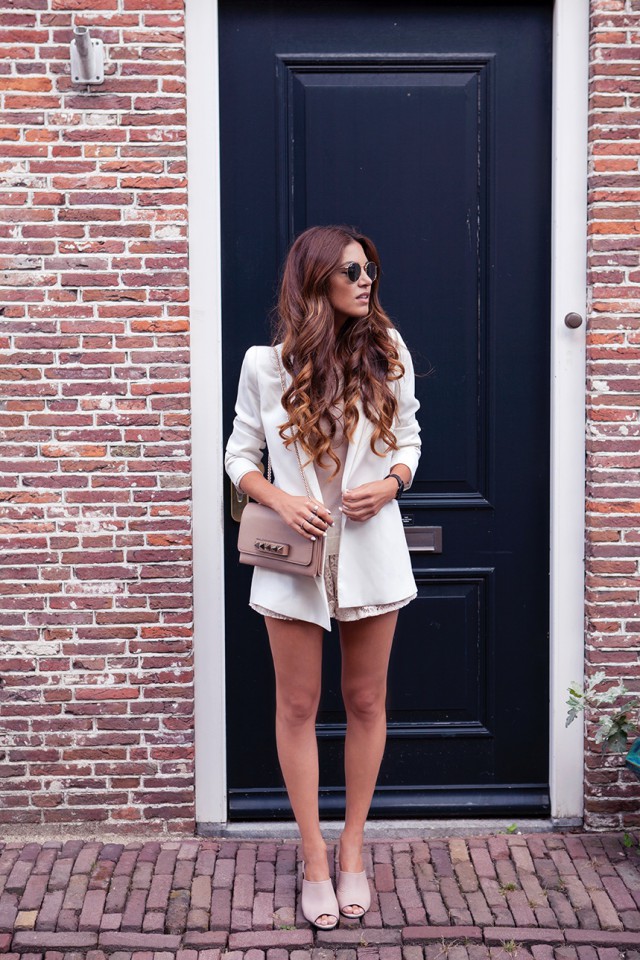 Hi from Venice this time my loves! We've arrived two days ago and it was love at first sight. From the airport we had to take a boat (there are no cars, how awesome!) and walk to our hotel. During that 15 minute walk I probably said "wow, is this really true" a thousand time. Can't wait to share more with you soon, so stay tuned!
For now I wanted to share this look with you as inspiration for a business kind of look. Wearing a white blazer during this season can make any look sophisticated. I'd like to wear them in an all white look, on top of a pair of jeans (when going for a casual look), or incorporate it in a neutral palette like I did here. The details makes the look though, the golden heel of the mules and the layered necklaces are definitely my favourite. What do you think?
Can't wait to share all the posts we make in Venice soon with you guys. And we're not going to share this in a regular manner as you're used to. A I already said too much.
I was wearing
Mango Blazer - Love this one
Zara Top
Lace Shorts
Nude Mules - In black here
Layered Necklace - In black here
Valentino Bag