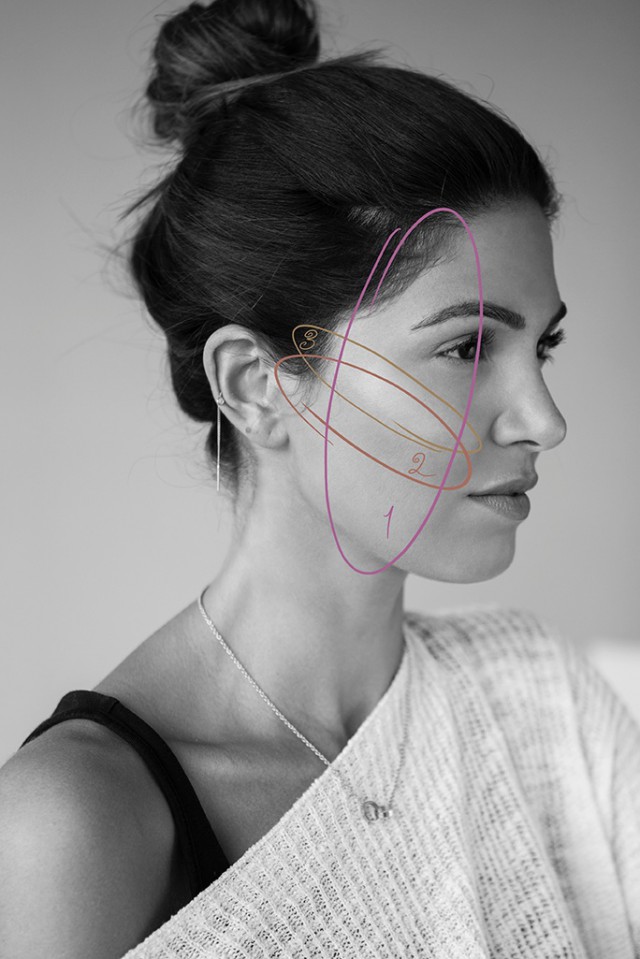 This blogpost is in collaboration with Temptu.
When it comes to fashion and beauty I believe that basics make a huge difference as they allow the special items/products to stand out better.
In fashion I think that the basics such as a pair of jeans and a white shirt are key. On its own they look great but they also make the special items such as a fabulous bag stand out. I believe that the same holds for beauty. The special make-up products such as a beautiful smokey-eye, or a vibrant lip color only get to stand out when your skin surface looks as flawless as possible. Some of us are very lucky to have a smooth skin of their own but I know a lot of girls, including me that can use a little help when it comes to this topic. A
One of the first make-up products I ever used was mascara and then right after I got obsessed with foundation. It made such a big difference in my skin that we immidiately had a love affaire. As a normal relation we had some difficulties as well, especially when it came to finding the right colour and the right formula. I had to learn it the hard way where my face would look very dry because apparently I used a foundation that was long-wearing and dried my skin out. But I feel that I now know exactly what I need for my skin.
Recently I discovered the Temptu Airbrush system which brought my foundation routine to a complete different level. It's fast and easy (a little practice is needed though) and the finish is flawless. Another aspect I really like is that it's long-wearing which is ideal for long shooting days and days where I apply my make-up in the morning and attend a dinner or event at night. I really wanted to share more about this especially for those who are always on the haunt (just like me) for products that gives you a flawless skin.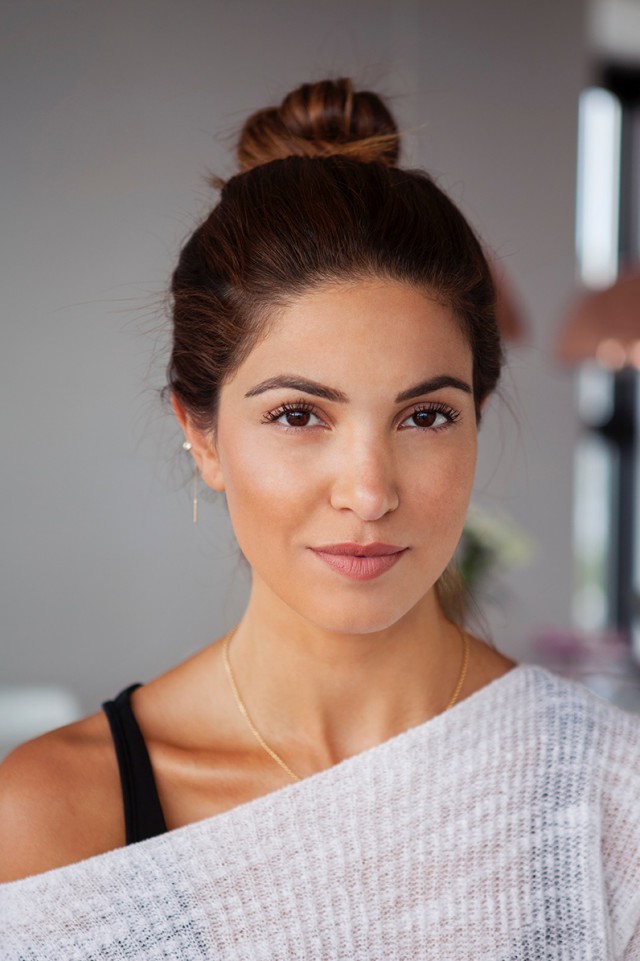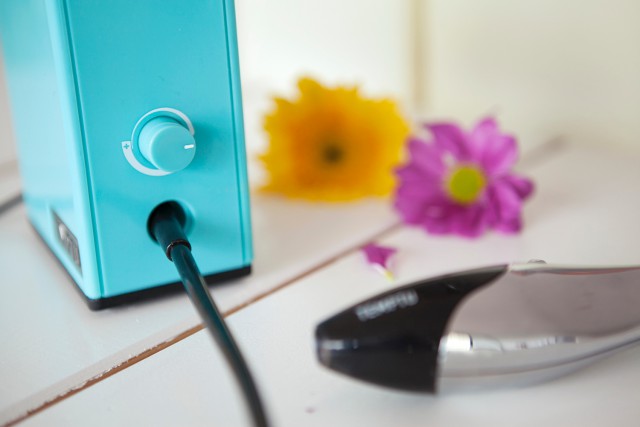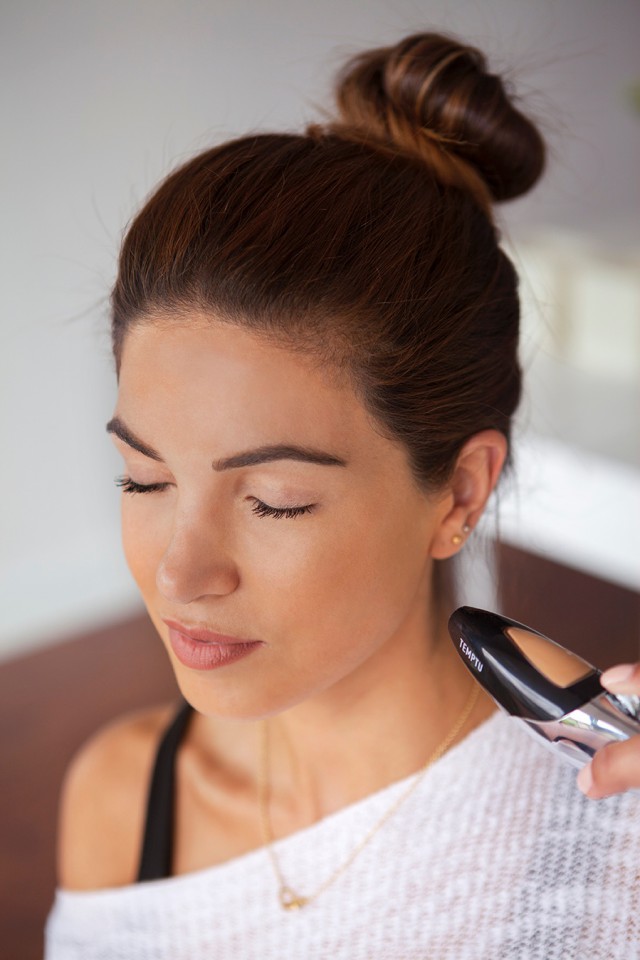 (1) I want to share the three steps I use the Temptu system for in my case, so let's start at the beginning which is foundation. Before I use the foundation I use Temptu's 'Base Smooth & Matte Primer'. Then I take my foundation in the colour 'Natural 007′ and attach it to the system. Turn the dial to 3 o'clock and slowly but surely I cover my entire face. The result is so natural yet it covers my impurities and freckles which I personally like to cover. (See the freckles on the upper photo on the right, left cheek).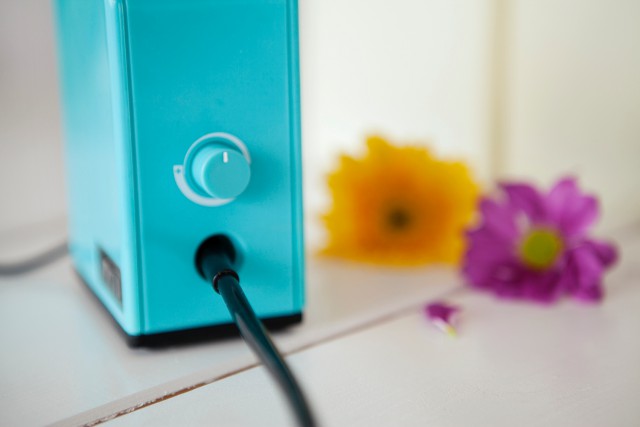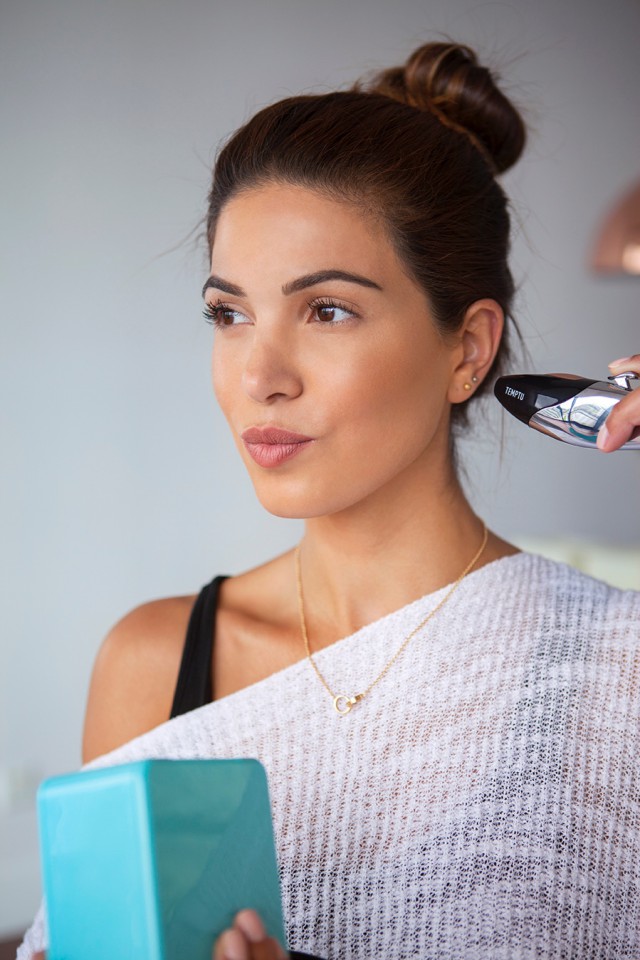 (2) Then I use my Temptu system to apply bronzer. Mine is in the colour '605′. The importatant thing to do is to change the dial to 12 o'clock as we don't want to apply the bronzer all over our face. By changing the dial you get more control over where to apply the bronzer.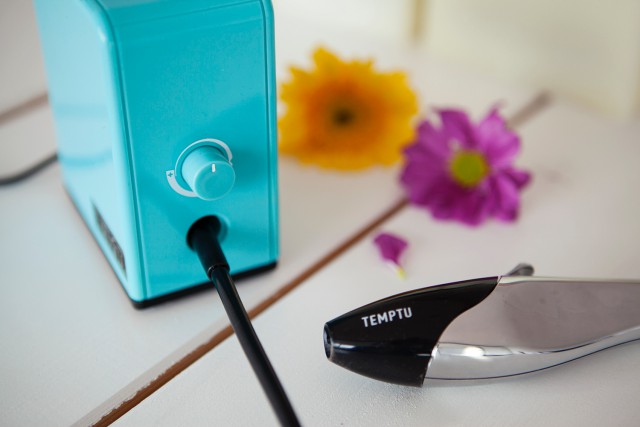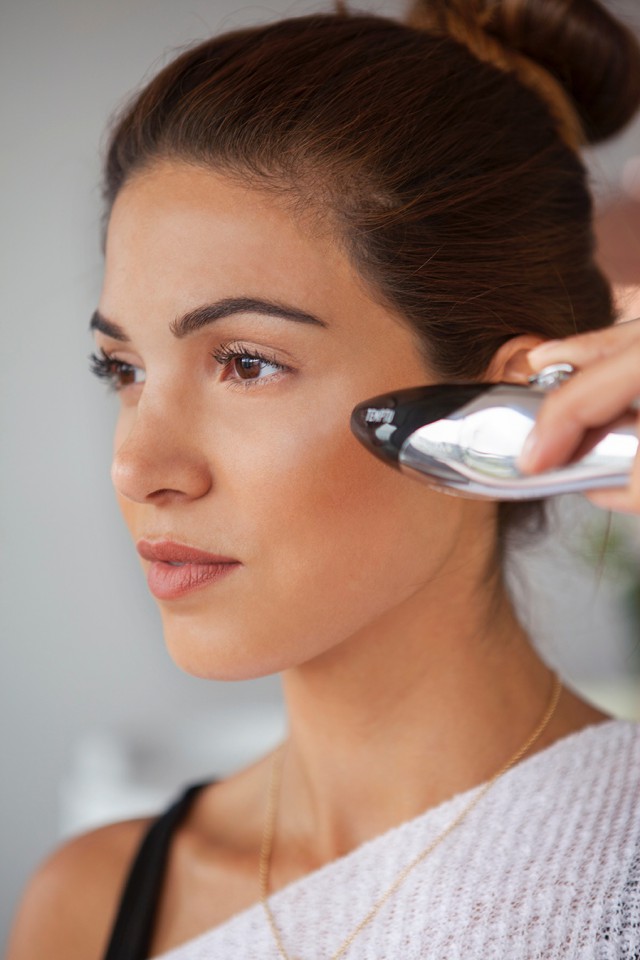 (3) Since a few months or so I've been skipping my blush. Don't ask me why but from time to time I'm obsessed (That's why I own so many blushes) but sometimes I feel that my skin looks better with just some bronzer and highlighter. I've been such a big fan of the Temptu highlighter. Mine is in the colour 'Pink pearl 305′ which has a gorgeous pink pearl shade (obviously as the name states it already). Just like bronzer I'ts important to have more control because I want to highlight just the top of my cheekbones. So again I put the dial on 12 o'clock.
So here's the end result you can find the products HERE: