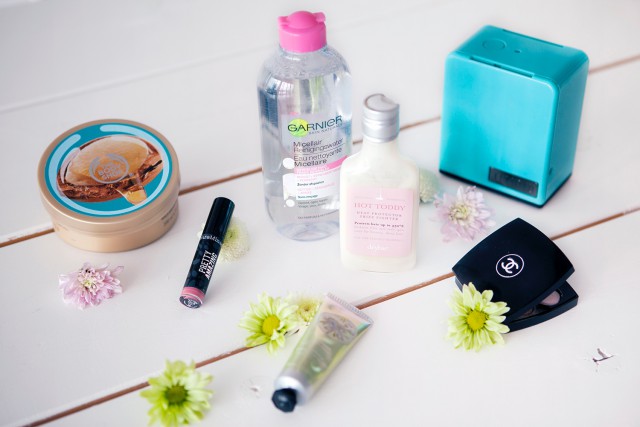 A new website and a new beauty post sharing with you all the new beauty items I couldn't keep myself from sharing with you as soon as possible. There are products included that makes pampering yourself even more attractive, makes taking care of your hair a lot easier, and brings your make-up routine to a whole other level.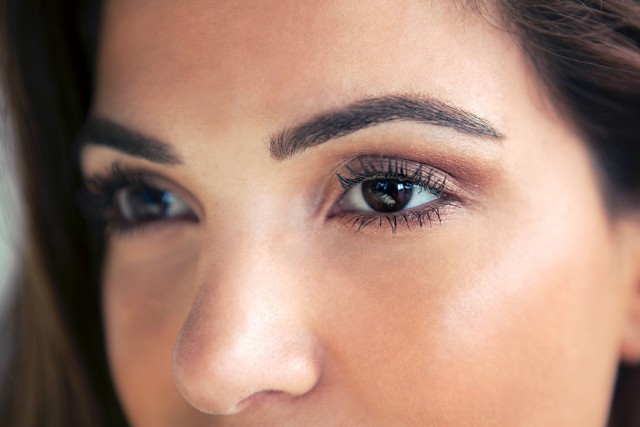 Make-Up
Only since a year I've been experimenting with wearing eye shadow during the day. At first I would only wear a black winged liner, with tons of mascara. Nowadays, I'm switching to days where I would only wear mascara and no eye-liner, or days that I would apply all three: eyeshadow, eyeliner, mascara. When it comes to eye-shadow shades I'm definitely preffering brown toned palette over grey ones for instance. I personally think it suits brown eyes better and I feel it looks gorgeous on green and blue eyes as well. This Chanel Les 4 Ombres '234 Poésie' Has been my favourite lately as it offers a perfect highlighting colour, mid-tone colour and an intense colour. All with a gorgeous shine.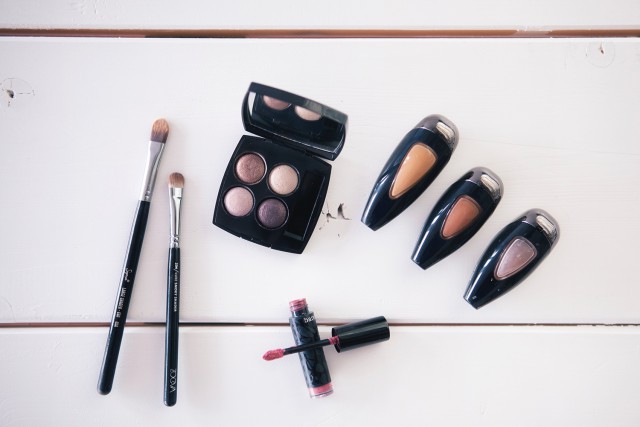 I'm definitely not a fan of touching up my make-up throughout the day. 
When it comes to my make-up base I've fallen in love with the Temptu Signature Starter Kit I talked to you guys about last week. In the morning when I use the AIRbrush system, the BASE Smooth & Matte Primer, and their Undereye concealer, it gives me a feeling as if I'm ready to rock a long day. It not only gives a flawless finish but it stays put the ENTIRE day. Yes I couldn't believe it either but it's such a lifesaver to me as I'm a big fan of my foundation routine and want them to stay put from the morning till evening. I'm definitely not a fan of touching up my make-up throughout the day.

Also I'm super excited to share with you our new collaboration with Temptu. As I'm such a big fan of the brand they asked me to be their New York Fashion Week ambassador (yes I'm screaming from the inside). Together we're going to do all sorts of fun activities that I can't wait to share. From visiting shows, filming, taking beauty shots, and so much more. Stay tuned on Temptu's Special portal and of course on my blog, and Instagram for more.
To celebrate this special collaboration Temptu offers us 20% discount of any system kit using the following code neginxtemptu (valid only in the US)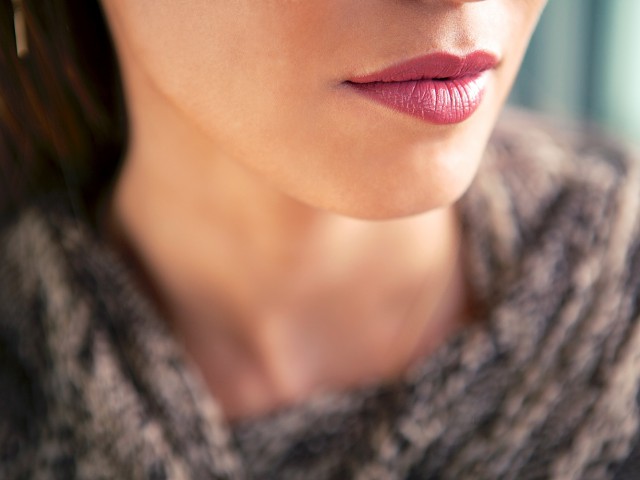 The last make-up related item has to be this lipgloss by Bare Minerals called 'Courage'. I discovered this while filming in Germany with the Douglas team. I don't think I was supposed to share this with you already (our secret) but in one of the looks we filmed I used this lip colour which is the perfect combination of a lipgloss (because of the shine) and a lipstick (as it's incredibly pigmented). Can't wait to share the videos with you on the blog soon.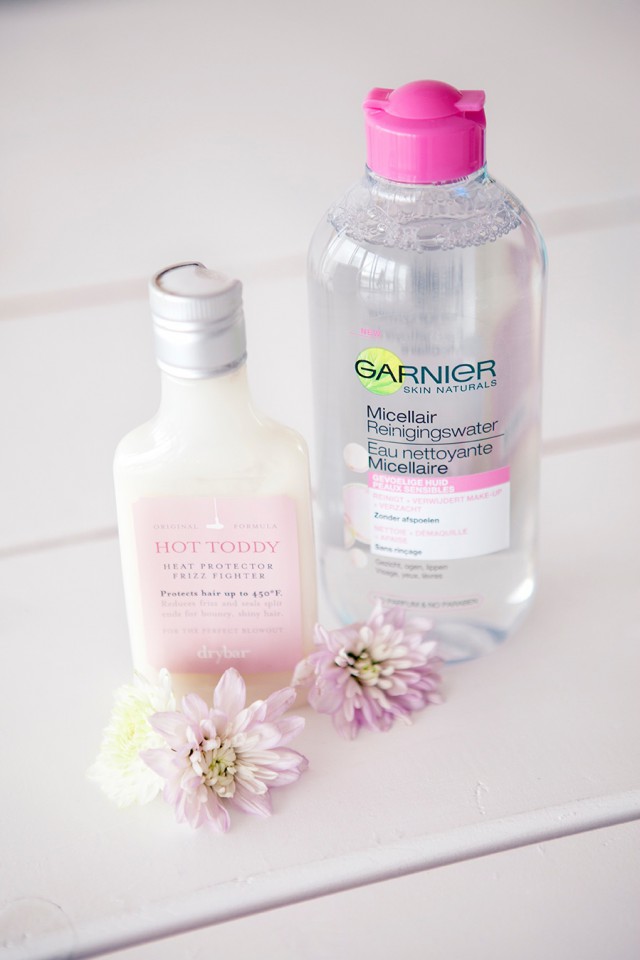 A new hair discovery I've been using before blow drying my hair is this heat protector and frizz fighter from Drybar. A brand I discovered during my last stay in New York. The formula is amazing, makes my hair soft and protects it.

Over the last couple of years I've been spending a lot more time on taking care of my skin. And I've come to realise that it all begins with taking of (all) your make-up every single night. Between you and I, in the past there were definitely days I was a bit too lazy to take it off. But now I never skip a day, as this step is very important for your skin.

With that said I've used the micellar water by Bioderma a lot in the past. Although I was super satisfied with its effect, somehow I forgot about it which I blame its availability for. So recently I picked up a similar product from Garnier and I must say that I'm very happy with this as well. It's ideal for the first step of removing my make-up as I take a cotton pad and remove the biggest part of make-up. As I remove my make-up by using multiple steps it's very important that the products I use don't damage my skin and I believe this works great. Also the price is definitely better compared to the one by Bioderma.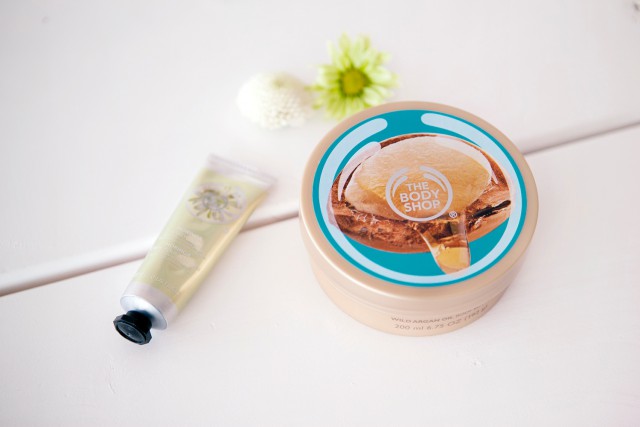 These products are perfect when I think of a few minutes of pampering every morning after the shower. I've actually never been a great fan of the Body Shop and I never used their products on a regular basis until I discovered these two products. It's from their new line called Wild Argan Oil and it doesn't only soften my skin immensely but the scent of these two products are too good to be true. I've already hooked several of my friend with it, so make sure to give it a little sniff when you pass by the store.

Ps. a huge thank you to all the sweet and utterly positive reactions on the new website. Putting so much energy in such a big project is definitely only worth it when you guys and myself are satisfied with the result. Thank you for the daily love. It makes me so happy to share this big adventure with all of you, my inspiration.