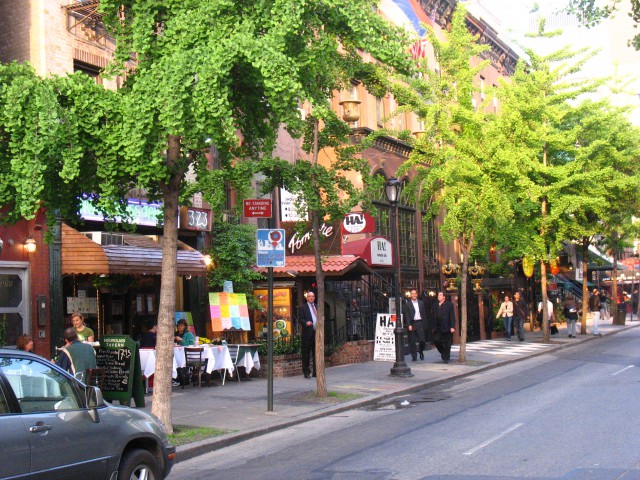 As a tourist in the big city you're probably aching for a good meal after all the touristy impressions of the day. Or after a hard day of work (or chilling) of course H Here I've summed up several food options you have to try in town!

After a chilling day
When you're relaxing or exercising in Central Park, or you're out on a guided tour, you can enjoy your lunchtime in a peaceful surrounding. I've found the perfect spot in Central Park with a cute little terrace and a view over the NYC's skyline or people who are chilling at Sheep Meadow. This French-style restaurant is called Le Pain Quotidien which you'll find at more places in town, but this is definitely the cutest one. You can enjoy some coffee, salads, granolas, sandwiches, and fruits, all while sitting out in the sun. Besides, since you're already in an organic (park) kind of feeling, choose for some healthy organic quinoa salads. They're very good!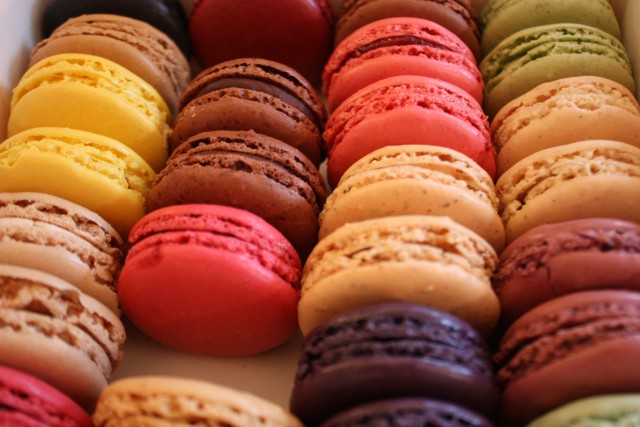 After a shopping day
As a shopaholic heaven, walking becomes a standard practice of cardio. Walking and exploring along Fifth Avenue, and around Soho, Tribeca and many more areas or department stores can take a little bit of effort. So I've found some gorgeous gardens and a few other eating spots to have a lovely break or evening.
For the spring blossom lovers like me, a newly opened garden in Soho built around a familiar shop brings out a good appetite with its pretty tree and flower surrounding. You will all probably know Ladurée by their tasty macarons and famed pastries. This location of the cute Parisian café house in Soho already had a restaurant, outdoor seating and two themed salons, but now they really outdid themselves with this lovely new garden. A really good place to post an Instagram, right? H

To see some fashionable people you have to stop by at The East Pole in the Upper East Side. Although it's an uptown restaurant, it has a downtown vibe, because it isn't overrun by tourists yet and you're able to meet with some stylish New York citizens in their cozy hideaway. More high society, and even some famous people, enjoy their food break at Delicatessen in Nolita. Are you a sushi and fish addict like me? Well, sushi restaurants are everywhere in NYC, but for another good fish meal, go to The Clam and you will understand why. If you're staying in the Mondrian Hotel, like we did before, the Isola bar is a really good option to brunch and get you energized for the day. Although it is inside, it really looks like an open-air garden because of the glass ceilings and plants. This way it will fit the regional Italian menu as it feels like you are in Tuscany. Try the delicious Tonno BLT A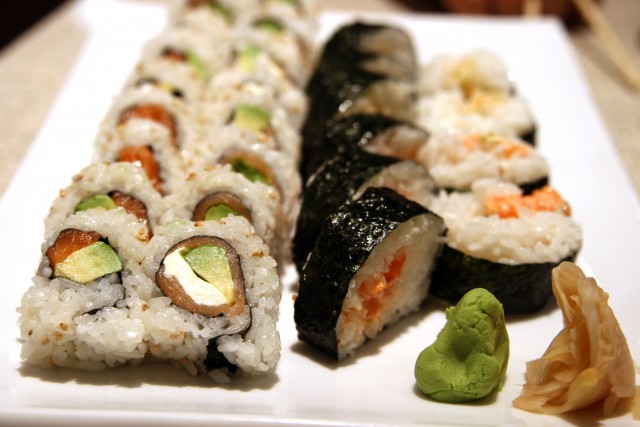 For some farm-to-table restaurants, make sure you visit the following two. The first option is El Rey Coffee Bar & Luncheonette in the Lower East Side, which is a real casual place with typical brunch food. Each dish is thought through, with an eye for colour, but it looks improvised, just like the bar itself. This gives it a cozy and relaxed vibe. The second option, ABC Kitchen, is known for its chic and beautiful atmosphere. With it's white design interior it really feels like high life dining. Even a regular cheeseburger looks fancy. Go here for some of the city's best salads and pizzas. A special treat is the popcorn-topped ice cream sundae you should really try as a dessert.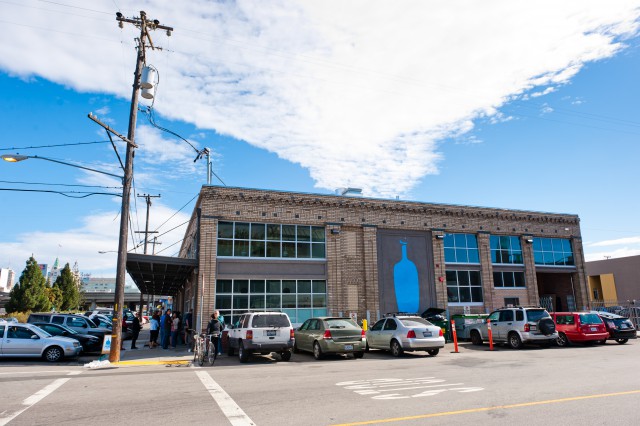 The best sandwiches in town you can get at Wichcraft and Spreads Sandwich Shop. The first one surprises you with a seasonal menu of inventive options that often changes: so always something new to taste. Quality meat and products stands first, and that's the good part. In Midtown East you can find the second one for a bite of balanced and flavourful sandwiches. Try out the special turkey sandwich with crumbled tortilla chips in it. Last but not least, go to Chelsea or Brooklyn for a decent coffee pit stop at Blue Bottle Coffee. Here you can enjoy coffee from the most delicious and responsibly sourced beans. Otherwise you can be pleased by one of the many Starbucks stores. They are located at almost every corner in the city.

Healthy
At all of the restaurants mentioned in this article you can pick some healthy food out of the menu too, but for the real health freaks like me (lol) I can assure you the following tips will warm your heart. The first lunch spot is really the healthy taste of Tribeca: Mulberry and Vine care about local, seasonal, organic and pesticide-, hormone-, antibiotic- free food. So expect delicious and super good food, for you as well as the earth.

Since I'm obsessed with juices, smoothies and shakes (grapefruit juice yummy!), I wanted to put this juice bar on this checklist as well. For a refreshment and an energy boost step by at one of the Juice Generation bars. All the drinks and foods are environmentally responsible. Besides this, they give their support to several organizations and charities. For even more juices and salads, go to one of the two shops of Sweetgreen. You can create your own salad or, maybe the best part; go enjoy their frozen yoghurt, made from organic yoghurt, all fat-free and natural.

If you haven't got that much time to go out for lunch during work time or your full scheduled touristy tour, step by The Butcher's Daughter for a takeout or a quick stop. Choose between soups, sandwiches, smoothies and juices in this cosy and clean looking café. Are you more in a need for fast-food, but still want to stick with grabbing healthy foods? Bare Burger is your remedy. It's fast-food tasty, but moreover it benefits your health, since it's very nutritious.

Sweets
As you know I'm a sucker for candy and sweets, so of course I didn't want to skip this theme. Besides, keeping this summer (as well as winter) holidays in mind I thought it would be nice to give some refreshments- and holiday celebration tips as advice.
Ice cream
As good refreshment for the summer season ice cream can not be missed, so I searched for the best shops in town. I totally agree with the motto of the first spot: We are what we eat. Staying healthy is really important to me, so I thought Blue Marble would be a good choice to start of the ice-cream tour. Not only their statement is what sets them apart from the rest, they're also behind the very first ice cream shop in Rwanda and soon to be in Haiti (Fall 2014). Here they build scoop shops together with women in areas recovering from conflict, to help the community as well as their economy. I think this is a really good initiative, so let's celebrate it with their delicious organic ice cream.

The second shop Van Leeuwen is also found of this idea of caring about the environment and the community. They're creating their ice cream with all natural ingredients, and you can choose from different vegan flavours. Besides this, they represent a cool idea: truckers, which are touring around Manhattan and Brooklyn most days to offer you their goods on the way. If these two shops did not please you enough, this one is certain going to: Il Laboratorio has an ice cream for everyone, since they have a huge variety of flavours (over 100!).

Do you really want something that other cities don't have? Go to Big Gay Ice Cream. Here you can get some fun gelato's like the Salty Pimp or Monday Sundae and finish your visit with a selfie with the hilarious shop and unicorn wall. You will definitely feel in a tropical and summery mood here!
Special: You know I'm a macaron lover, so this one I just can't get over how cool it is, two favourites of me together in one: the Macaron Ice Cream Sandwiches from Francois Payard Patisserie. You can choose four delicious flavours (raspberry-pistachio, coconut-mango, chocolate on chocolate with cocoa nibs, and strawberry cheesecake). Such an elegant ice cream, don't you think?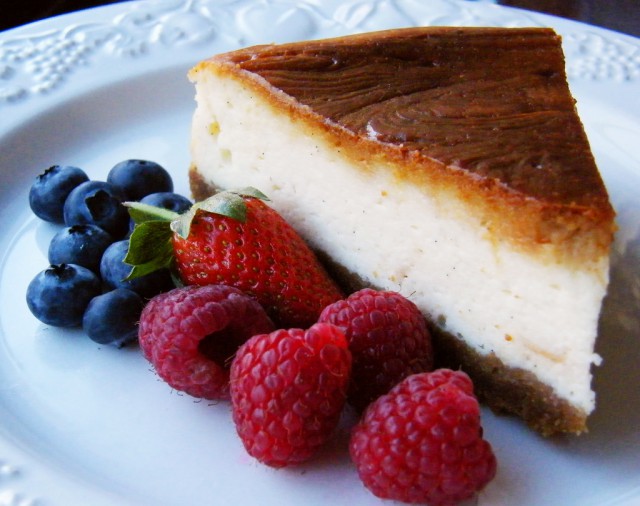 Cheesecake
Of course the dessert of all the desserts in town is the cheesecake. Or actually, since it is so good, you can take one whenever you want! At least you're able to, because almost in every bakery they're offering this delicious cake. The classic cheesecake has a cream-cheese taste and will be served with strawberries or cherries on top. On the run for these classics, and the best ones, I found these three bakeries. The absolute best is Eileen's Special Cheesecake in Soho. As the store tells you, it's a very special cake. And yes, Eileen really lives up to it. She creates a crumbly and buttery crust that's already a taste on its own, with several toppings on top to choose from. And this all in a charming cute store that will steal your heart.

For a more chic look and feel go to this bakery elsewhere in Manhattan: Lady M Cake Boutique. The cheesecakes are beautiful creations just as the boutique itself. It's a little pricey though, but you have to check it out at least once. On the Upper East Side when you are shopping or doing a museum tour, you have to step by at Two Little Red Hens for a break. They bake all the American classics just the right way, so the cheesecake will blow your mind with its perfectly creamy filling. Not only this cake will amaze you, but also their delicious cupcakes and cookies.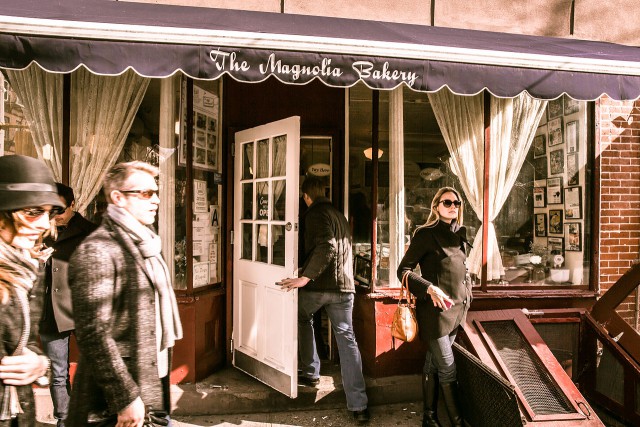 Cupcakes, doughnuts & more
Just like Two Little Red Hens, there's another store which is specialized in more sweets than the cheesecake and you're probably already be familiar with this one: the Magnolia Bakery. Remember from the Sex & The City? As a fan you have to visit this boutique in the Bleeckerstreet across the little park, but there are more stores around Central Park and Fifth Avenue, as well as mid town. Each of them with a cosy and vintage feeling! They offer American classics, but are famous for their cute cupcakes and I recommend the true: Red Velvet Cupcake.

For a snack attack you are surrounded everywhere by doughnuts. This real American sweet is the best at Doughnut Plant. So many delicious choices for on the way, even (the world's first) squared filled doughnuts! Last but definitely not least, as a candylover like me, you have to visit Cynthia Rowley's CuRious candy store where fashion meets candy. You can book it for parties or weddings as well, where they will give you an experience full of treats, fanciful gifts, and party decor for all ages created in a vibe that meets Rowley's artistic taste.
Finally, I hope you will enjoy these places. And don't forget to get some hotdogs in the streets as well (the carts are all over town). Then you will become a real NYC citizen H

SOURCE:
Harpersbazaar.com
Newyork.seriouseats.com
Nytimes.com
Weheartnewyork.nl
Newyork.com
Refinery.com