We all know that returning to a city can be fun because even though you have your favorite spots you like to return to, you are still always on a hunt to find cool new places. This is especially true in a place like New York City, which offers endless possibilities for how you can spend your days and nights. It's difficult not to get overwhelmed by the amount of things to do, mainly when your time is limited. Like most cities, it helps to know about some of the hidden gems that will totally surprise you and make you fall deeper in love with the city.
Fashion Week is all about meetings, fittings and shows - the craziness in town is visible all over the city. Nevertheless, Fashion Week is also about inspiration and this is something I like to find in my daily life, whether it's on a runway or in a little café around the corner. So even though time is limited, I like to explore New York a little bit more with loved ones to glean inspiration from this wonderful place. So if you're looking to go off-the-beaten-path, check out the list of hidden gems I made for you A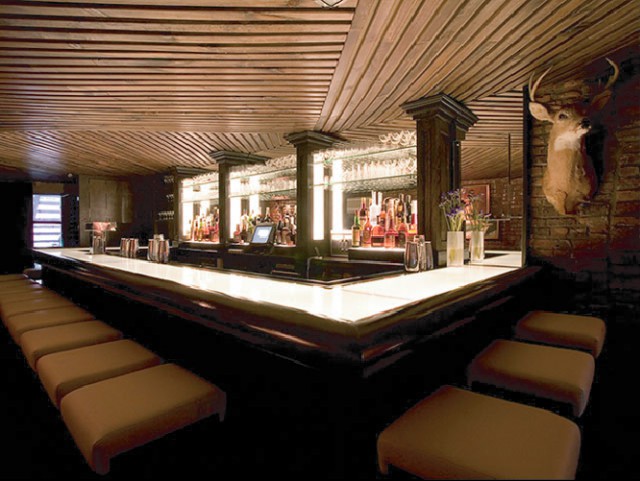 PDT (Please don't tell)
113 St. Marks place, East Village
The name says it all: the bar is only accessible through a little understated door in a hot dog restaurant. You have to look for an old-fashioned phone booth and press the buzzer inside to enter the secret bar. Once you've opened the door you will feel like you're in a completely different place. In this chic ambience you can sip delicious cocktails and order food while feeling like a V.I.P. Sounds great, right? Don't forget to make a reservation.
The Raines Law Room
48 West 17th Street, NY
This stylish and comfortable bar is also hidden behind a little door that doesn't attract too much attention. All you have to do is ring the doorbell and a gentleman will open it for you! What I find real neat is that each table is equipped with a private button to call the waiter. Order up! Also, the cozy and stylish atmosphere makes you want to spend hours there, so take your time and enjoy.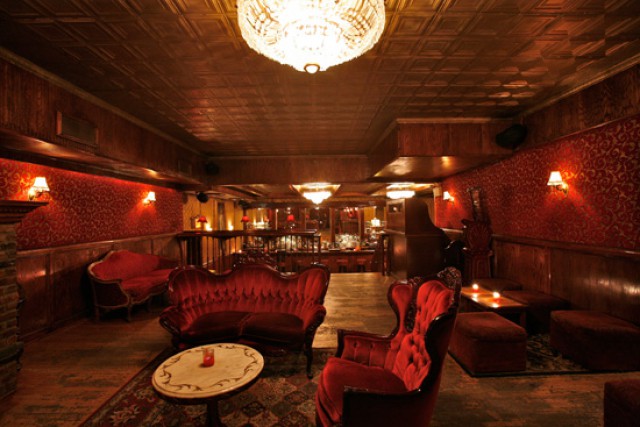 The Back Room
102 Norfolk Street, NY
A metal grate with a sign that reads 'Lower East Side Toy Company' is the unmarked entrance to the 1920's-style Back Room. It looks like the real speakeasy that existed back in the days in times of Prohibition. It's actually one of two bars in NYC that was open during this time! The vintage character of the room definitely calls for wearing a little black dress and red lipstick. The walls are lined in velvet, oriental rugs, and the curved sofas give you the feeling of being in a Vienna opera house. This is the perfect place for cold days.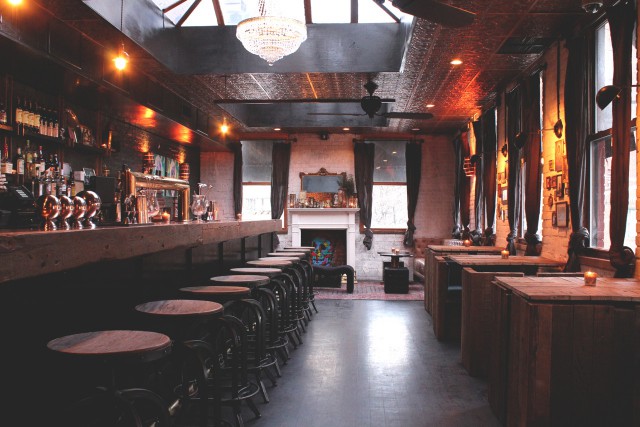 The Garret (located above the Five guys)
2nd Floor, 296 Bleecker Street, NY
This lofty little cocktail space is located above a burger bar called Five Guys. So if you like delicious burgers and want to finish the night off with creative and tasty cocktails in a cozy bar, this is it A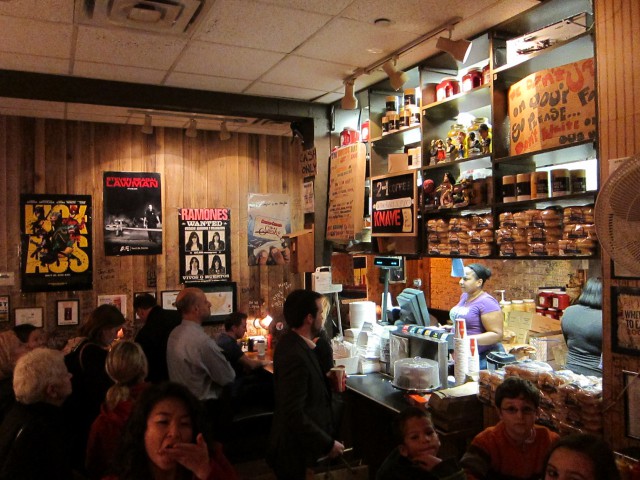 Burger Joint
119 West 56th Street
The Burger Joint is said to be one of the best burger places in Manhattan. The restaurant located in a high-end Hotel in the heart of midtown and attracts all kind of people. While fast food restaurants have been transformed into chic burger bars, The Burger Joint brings it back down to earth. Delicious burgers in a simple atmosphere. I'd say it's definitely worth checking out!