What I love about Milan is the fact that you can find all of these different stores, may it be high-end brands in big department stores or little vintage shops hidden off the regular beaten path. Beyond the touristic piazza, there is an abundance of lesser known boutiques waiting to be discovered by you. Even as the fashion capital of the world, Milan is full of surprises!
As you all know I like to embellish my outfits with a few special pieces, but sometimes it's hard to know where to find them. Knowing where to look is half the battle, so being able to uncover secret places that only the residents are aware of is one of my favorite hobbies. Especially during the fashion week craziness! I love to hang out in places that are less driven by tourism and more by local flavor. You know, to really get that authentic Italian experience. So I thought why not share my top 5 list of unique shopping destinations in my home away from home. I think they're all great, but which one is your favorite?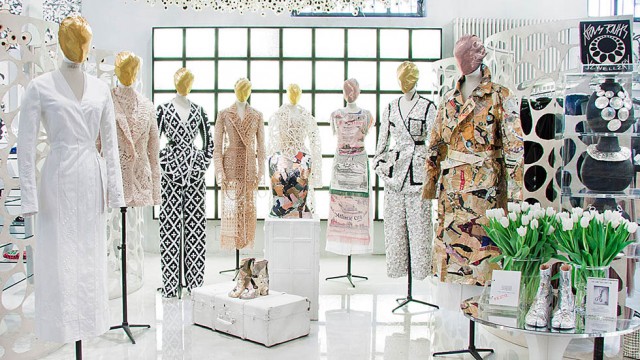 10 Corso Como, 10 Corso Como
Carla Sozzani, who has worked as an editor for a lot of Italian magazines (hi, Vogue), is the brain behind 10 Corso Como. It is a dining and shopping complex that combines art, fashion, music, design, food and culture. Even if you're not in the mood to buy anything, it's still fun to window shop! Plus, after the shopping craziness you can have a nice Italian coffee in a romantic backyard. I wouldn't miss out on that ☺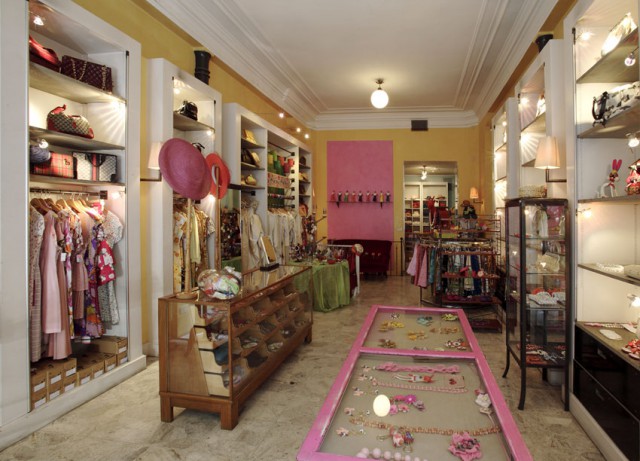 Cavalli E Nastri, 2 Via Brera
This is thought to be the vintage shop in Milan. This little store in Via Brera feels like taking a journey into the past. I always think it's so fun to browse through mint condition pieces that inspire my personal style, plus it's fun to play dress up with vintage Chanel and Gucci. Am I right? Everyone should check it out!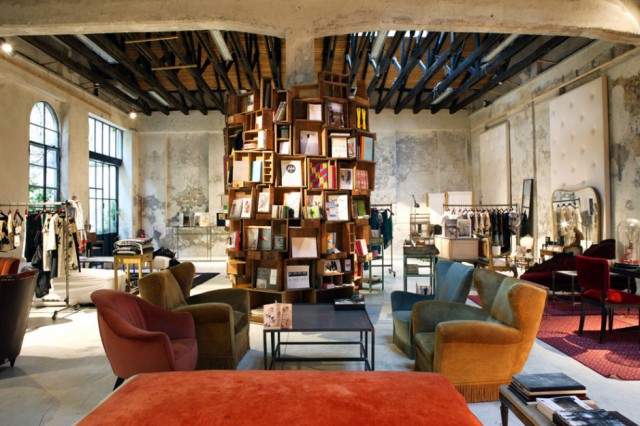 Nonostante Marras, Cola di Rienzo 8
Hidden away from the central touristic chaos, this place is thought of as an inspiring oasis. Here you can find ceramics, flowers, vintage furniture, artwork, and an abundance of literature. You almost want to curl up on a chair a read with a cup of coffee. It also plays host to a variety of cultural events, which is quite fun! This store is definitely worth a visit when you're in town.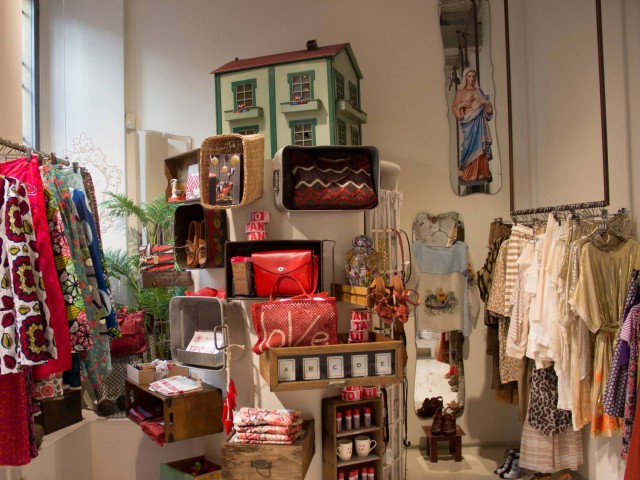 Wait and See, via Santa Marta 14
This little Boutique is located in an old convent in the middle of the historical city center (5 Vie) and is one of the happiest places. If you're looking for high-end brands, this is not the place (there is enough of that elsewhere!). Wait and See does everything with personality: clothing, accessories, and life-style items for grownups and children: a sort of bohemian luxury. The colorful ambience is difficult to ignore and with so many things to choose from, deciding on only one perfect statement piece is not simple! But I like to welcome the challenge.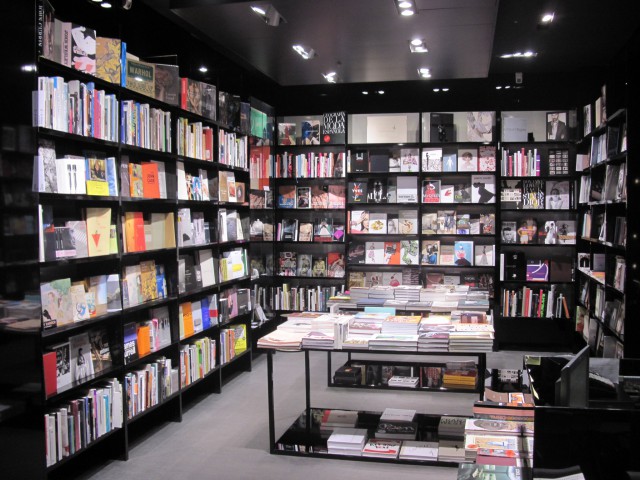 Spazio Armani, Via Manzoni 31
If you're in the mood for a very fashionable experience, then you should definitely check out the Spazio Armani, which is the Emporio Armani exhibition centre. Here you can find all kinds of exhibitions that are associated with the history of the brand as well as a variety of other product lines. If you get hungry then you can stop for a bit to eat in the cafe or restaurant, how nice is that? Sometimes it can get a little pricey though, but maybe treating yourself to a nice dinner wouldn't be the worst thing A