In the Big Apple you can shop till you drop, enjoy the best food- and cultural events, and party until dawn - but where should you stay as a visitor or live as a new New York-citizen? The city is divided into five boroughs, namely Manhattan, Brooklyn, Queens, Bronx, and Staten Island. Each neighbourhood has its own typical, unique lifestyle and atmosphere. Which one will suit you best in the city that never sleeps?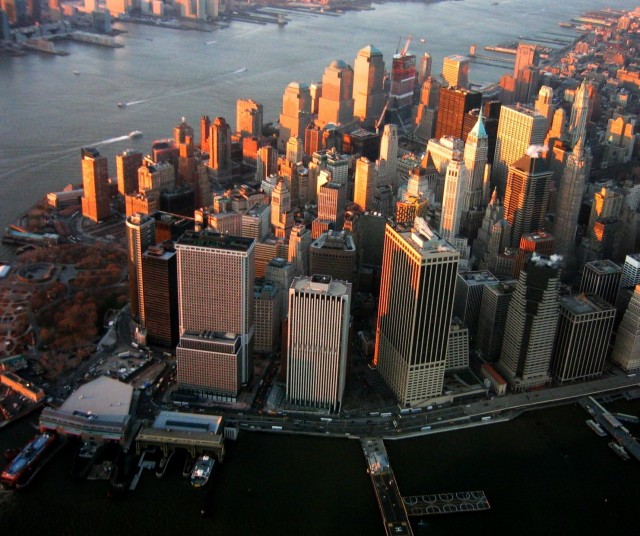 Manhattan
While tourists can immerse themselves in the different characteristics each neighbourhood has to offer, most of them decide to stay in Manhattan, since this is the world's most famous borough and the heart of the city. Here you can step by all the popular attractions like Times Square, Central Park, Broadway, the Empire State Building, the MET and Wall Street. Originally a 17th-century Dutch port, Manhattan developed into the cultural and commercial center of the world, and today each neighbourhood here feels like a mini city! With its 23 square miles it's maybe the smallest of New York's five boroughs, but living here is never boring.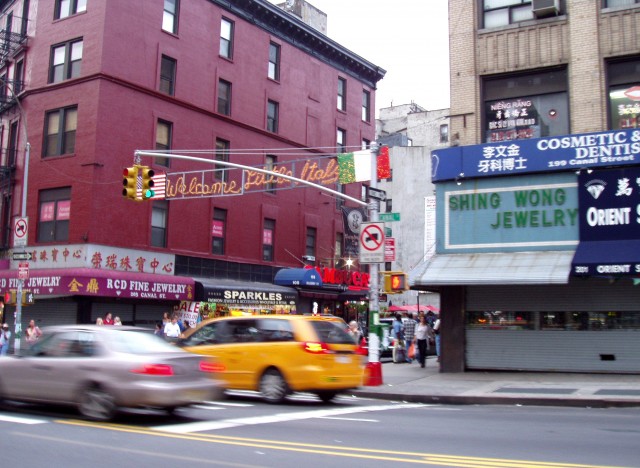 Downtown
SoHo
The best-known neighbourhood to you fashion lovers is probably this arty and stylish one: SoHo (refers to the area being South of Houston street). In many series and movies fashion crowds were strolling around the Soho streets, searching for some new treasures. And it is true: living in the city's most fashionable neighbourhood means you're in the middle of trendy spots for shopping, dining and nightlife, nearby the other famous touristy-like spots in downtown Manhattan. Choose from flagship stores of high-end brands in the main streets to fancy boutiques along the peaceful cobblestone side streets. During the night this vibrant life goes on in many exclusive nightclubs or relaxed bars.

The other side of Soho's true charm are the cultural and architectural elements. The area features townhouse-lined streets containing remnants of the Italian community that once dominated here (now Little Italy), cast-iron facades and the many pretty lofts, photo studios, fashion houses, art galleries and streets full of artists. Besides the artists, you might also find many photographers capturing fashion photos, or directors filming a new movie in a blocked off street. This all gives the area a bohemian vibe. For this reason SoHo is a coveted neighbourhood for sophisticated fashion-, art-, and businesspeople. While SoHo can get super crowded, this is not a good place to live for those looking for a bunch of indoor-, and accessible outdoor space. Here the spaces can be tight (like walk-up flats) and the price tags are high. So if you're creative and you can handle daily flocks of shoppers, this is your new home-area.

TriBeCa
This is the sophisticated, spacious, quiet and chic neighbourhood in Manhattan. TriBeCa refers to Triangle below Canal Street. It's the most suitable neighbourhood for families, mostly wealthy ones. The rich and famous are living in luxury six-figure lofts. In this quiet neighbourhood with lots of greenery and outdoor space you'll bump into well-heeled locals, artists, couples and financial professionals. Artists are living here because of the inspirational places like the lofts, which one can turn into their own art studio. The area's popularity among couples and other youngsters is grown by the relaxed (but not boring!) attitude of TriBeCa and the proximity of the Financial District. Because it's a quiet and safe place to raise children and it features award winning public schools, it attracts families. Plus celebrities favourite this area as well, so keep your eyes on the price H

If you're looking for an affordable neighbourhood to live in, you'd better skip this area. On the other hand though there are some affordable spots coming up, next to the luxurious and renovated lofts and pricey elevator buildings, which brings some downtown cool to this chic area. You can enjoy walks along the Hudson River or have fun at the many bars that stay open late. Try the famous sushi-restaurant Nobu for a romantic night or visit the famous TriBeCa Film Festival. This festival is founded by Robert de Niro to increase the prestige of NYC as a filmcity and to support the reconstruction of the community after the 9/11 attacks. You can enjoy documentaries and short films here.

Financial District
At the southern tip of Manhattan you'll find Financial District, the banking capital of the country. Many offices from important financial organisations of NYC are based in this area. Moreover, it will be packed with tourists since it's a major sightseeing destination as well. Are you into some breath-taking views of the skyscrapers and pretty waterfront settings? You probably have seen the NYC skyline photographed once; that's exactly this place! These often-photographed cityscapes include the New York Stock Exchange, the bronze Charging Bull Statue at Bowling Green, the Brooklyn Bridge, the Trinity Church and the iconic Wall Street. From different docks you can go by ferry to the Statue of Liberty and Ellis Island. The area survived some tough times in recent years because of 9/11 and Hurricane Sandy. If you feel like commemorating the victims of the 2001 terrorist attack, step by The National September 11 Memorial & Museum. While it's a busy and crowded place of commerce during the week, (you'll understand when you try the subway: almost every subway line stops in the area, so at rush hour it will be super packed!) you'll mostly find young professionals and little families living here, who work in the neighbourhood or want to take advantage of all the public transportation. If you love to go out, this isn't you're place to live, because during the week there's a 9-to-5 vibe with just some easy-going nights instead of wild crowded and crazy. If you're feeling for some after-work drinks with your colleagues, there's one famous cobblestone street which will give you the opportunity to fulfil your entertainment-needs: the Stone Street. It's considered the first paved street in the city, which is now fully filled with taverns and restaurants. Here you can enjoy some festivities after office times.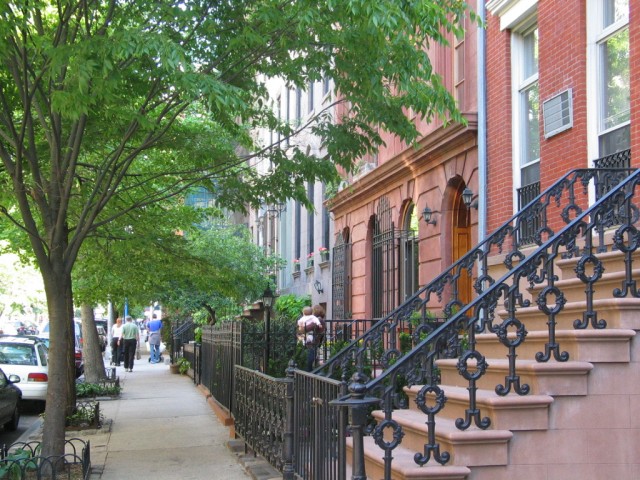 Midtown
Chelsea
Located on Manhattan's west side, this neighbourhood is known for its bar-scene, art galleries and outdoor lounging restaurants, with a huge street artistic expression. Another popular destination is the impressive High Line, which is an old train track that has been transformed in an elevated park. This is why more and more tourists visit this area to get a glimpse of this special park and its great surrounding architecture. With the mix of quiet space in the parks and hectic and loud space in the streets, the habitants of Chelsea are diverse. Furthermore, this neighbourhood is known for its growing gay community with many LGBT organizations and nightlife gay scene.
Meatpacking district
Next to Chelsea, there's an area that's becoming more popular the past years. This neighbourhood has an industrial look because of its former industries and slaughterhouses. It features trendy eats, alternative art and designer fashion. Besides this, you can find many cool clubs here, including rooftop bar Gansevoort. This one is awesome, mainly because it gives you a stunning view of the skyline. Because of its location nearby many cool other mid town neighbourhoods like Hells Kitchen, you'll live here among many young professionals who pursue a work-hard-play-hard lifestyle. Also creatives like to live in the surrounding of all the stylish lounges and designer boutiques. Iconic NYC attractions like the Empire State Building, Times Square and Broadway are just around the corner. How fun is that?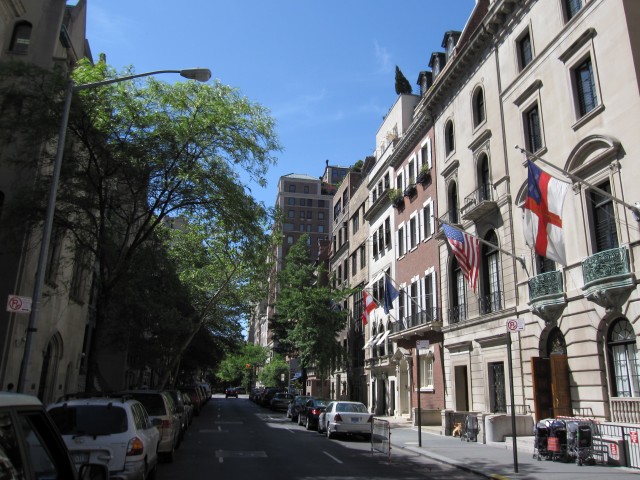 Uptown
Upper East Side
Huge buildings, uniformed doormen, exclusive prep schools and the luxury boutiques of international designers: this is the clichéd image of the Upper East Side. You'll certainly discover lots of wealthy people in the famous streets like Fifth, Madison and Park Avenues. The most wealthy per square meter of America live in this little area. However, nowadays you can easily find some affordable and spacious apartments as well. In this peaceful neighbourhood it's a great living area for families with children who want room to grow. That's why it feels like a suburb in the middle of the city! You'll also find some long-time residents and young singles. Always something to see and be seen in this uptown area with a cultural flair. You have to stroll along the Museum Mile with the world's famous museums including the MET (Metropolitan Museum of Art), the Guggenheim Museum and the Frick Collection.
Harlem
If you head uptown to the upper north of Manhattan you will see yourself walking in a neighbourhood with a super diverse and vibrant character. This area was founded in 1658 as Nieuw Haarlem by the Dutchman and New Amsterdam's Director Peter Stuyvesant. Over time, the population changed from Dutch, Scandinavian and German habitants to Irish and Italian immigrants. Since slavery has been abolished in the end of 19th century, African-Americans began migrating here. Today, a diverse mix of older, lifelong residents, space-seeking young families, single professionals and artistic types can call Harlem their home. Especially the streets with the renovated brownstones and row houses and the options for schooling makes it so attractive to live here for new-coming families.
Now the neighbourhood is known as the New York's most iconic black neighbourhood with a soulful and community-oriented atmosphere, which is constructed by its rich cultural heritage, American Jazz, literature, food and civil rights history. As a visitor you'll be pleased and surprised by all the popular restaurants, live jazz clubs, extravagant gospel choirs, markets and eateries, street-hawkers in the heart of Harlem (125th Street), the world's famous Apollo Theater and typical street basketball games and block parties.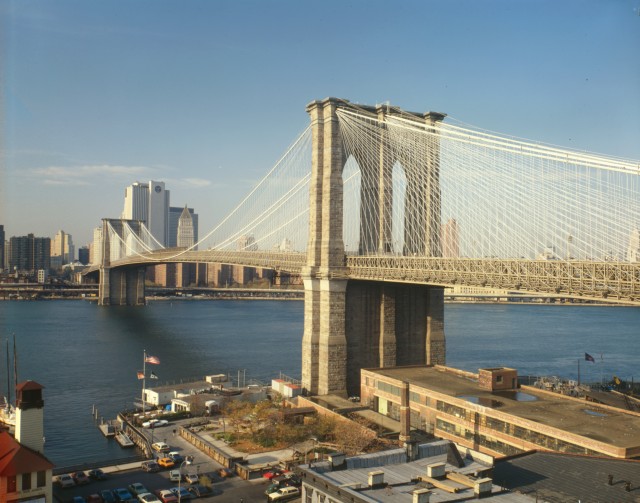 Brooklyn
With almost 2.6 million people living here, Brooklyn is the most populated borough of the five. It's an affordable and relaxed area to live in with many popular attractions to step by like the Brooklyn Botanic Garden, the Prospect Park Zoo, the world's famous Brooklyn Bridge and Coney Island for a sunny day at the beach. A special area to visit is Williamsburgh. This is the home to many hipsters but also orthodox Jewish people. This makes the lifestyle and mix of bars and events very diverse.

Queens
This is the biggest borough of the five with its 283 square meters. It's known as the city's epicenter for cultural diversity and for its sport events. Here the second professional baseball team of New York is based: The Mets. Besides this, the US Open Tennis tournament is played here.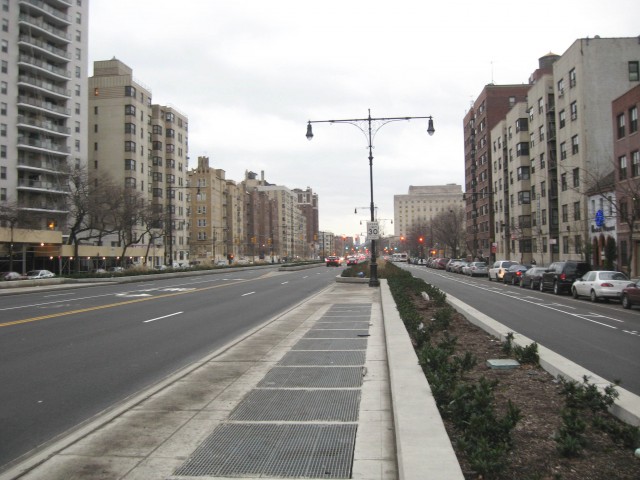 Bronx
In the seventies, this borough was mainly known as a criminal area due to high unemployment and poverty, but since the eighties this area was back on track, because of many new building and migrations. Nowadays, several important educational institutions are located here, the same for the famous first professional baseball team of NYC: New York Yankees. Moreover, more than half of the people that are living here are Hispanics (remember Jenny from the Block H the famous song from Jennifer Lopez, with Puerto Rican roots).

Staten Island
Although it's one of the smallest boroughs of NYC, this one is also a good one to visit or live in because of its pretty nature surroundings to relax in and escape from the hectic and chaos in the heart of the city. Besides, if you're going from Manhattan to Staten Island, you have the perfect view of the skyline and the Statue of Liberty.
Hopefully your decisions will be less hard with this article of the best known neighbourhoods of NYC!

SOURCE:
Newyork.nl
Timeout.com
Urbancompass.com
Nymag.com
Newconstructionmanhattan.com
Newyork.com
Weheartnewyork.nl
Nycgo.com