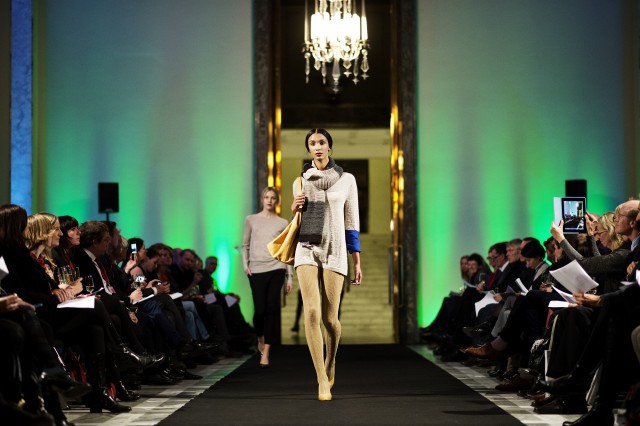 Eight things you might like to know about New York Fashion Week:

#1. The most prominent Fashion Weeks are held in the four fashion capitals of the world: New York, London, Milan, and Paris. The events take place in that order as well. London is the most recent city added to the 'Big Four'.

#2. Each of the Big Four holds two shows a year. You'll see the fall/winter collections in February and the spring/summer ones during September. The shows are timed ahead of the actual season so that buyers can place their orders and have them arrive at stores in time for the season. It also gives fashion magazines time to produce editorials!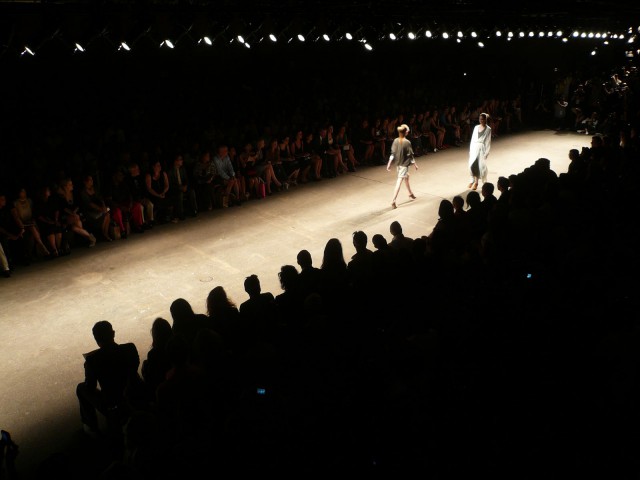 #3. The world's first ever organised Fashion Week was held in New York in 1943. At that time it was called 'Press Week'. The event was designed to attract attention away from the French fashion during World War II, when fashion industry insiders were unable to travel to Paris to see French fashion shows. Fashion publicist Eleanor Lambert organised 'Press Week' to showcase American designers for fashion journalists (buyers were not admitted to the shows, they had to visit designers' showrooms instead). Fashion magazines like Vogue, which were normally filled with French designs, increasingly featured American fashion. 'Press Week' was a success!

#4. Aside from a handful of shows, you cannot buy Fashion Week tickets. Typically only industry professionals such as stylists, buyers, high-profile bloggers, editors, and journalists are invited. But the good news is that there are also fashion shows and events held throughout the city.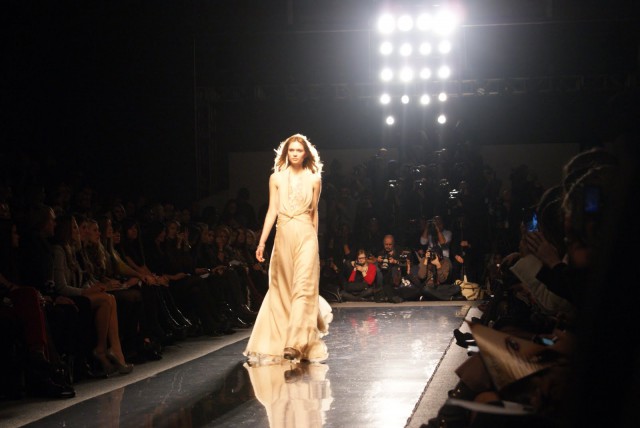 #5. Fashion Week means lots of waiting! To enter a show, you may have to wait for two hours in a queue. But that's not all the waiting you have to do: a runway show at NYFW usually starts 30 minutes later. And most of the time a show lasts for only about 11 minutes!

#6. A few numbers: there are 300 shows in eight days (when NYFW started in 1943, it only had one show an hour). And did you know that 3,810 M.A.C. mascara wands and tubes are ordered for makeup artists kits? Also the annual economic impact of NYC's Fashion Week is about $733 million.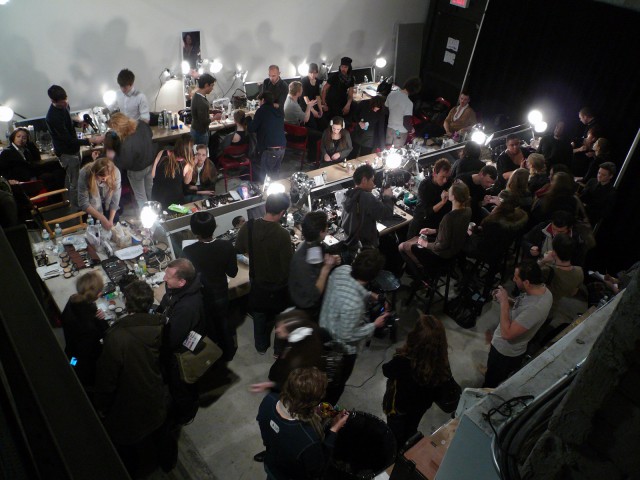 #7. Do you know how Karl Lagerfeld looks like without his sunglasses? And Anna Wintour is rarely spotted without her pair of sunglasses in the front row of fashion shows. But this sunglasses wearing privilege is only for a select few.
#8. The minimum age for a NYFW runway model is 16. There's no maximum age, but Carmen Dell'Orefice made history in 2012 when she became the oldest model to walk the runway at the age of 81!


SOURCES:
Nytimes.com
Allwomenstalk.com
Newsfeed.time.com
Glo.com
Theguardian.com
Laurenconrad.com
Newyorkfashionweeklive.com
Huffingtonpost.com
Uk.eonline.com
Nymag.com
Inonit.in
Wikipedia