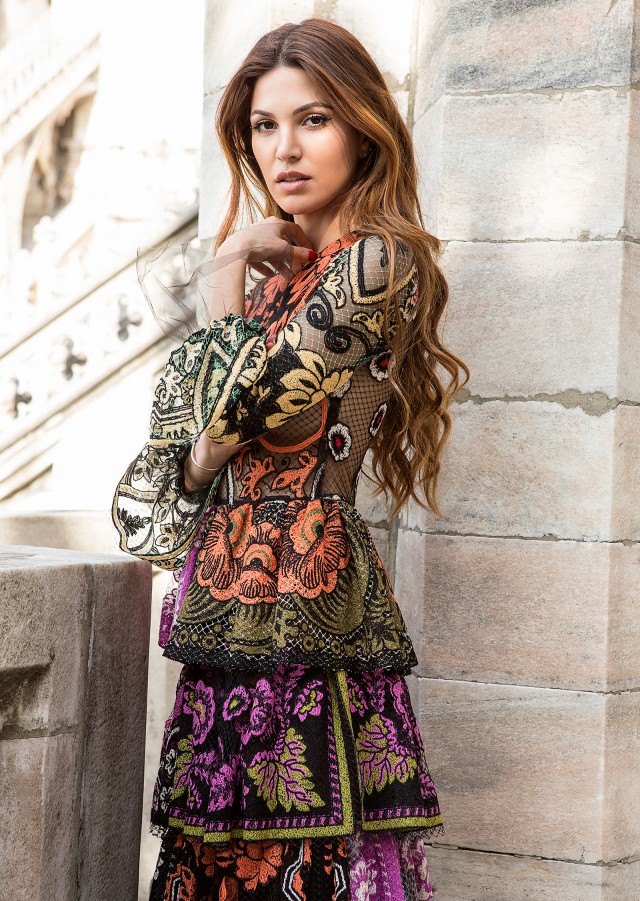 This blogpost is in collaboration with Valentino.
For me, there is always something special about every shoot that I do, but sometimes a project turns into a dream-like experience that I never imagined possible. Shooting with the prestigious House of Valentino in Milan was definitely an experience I won't soon forget. A home away from home, our day took us from the rooftop of the Duomo and we finished off at the Arco della Pace monument—each location has its own brand of magical energy.
I was also able to take over the Valentino Snapchat account and broadcast my whole adventure live. Seriously you guys, I don't think I've ever had so much fun shooting a look. The Valentino dress I wore from their SS/2015 collection took that princess feeling to a whole new level. The fabric, the cut, the colorful details, it's basically the most idyllic bohemian chic look imaginable and it's hard not to stand out wearing something as beautiful as this. Twirling the playful colors and layered materials was too much fun and I was sad to take it off when the day was over. After spending the day with photographer Ed Kavishe and really embodying the youthful energy of this Valentino creation, it's not hard to see why the fashion houses creative directors, Maria Grazia Chiuri and Pierpaolo Piccioli, received the CFDA award for International designers of the year—how could they not! With a creation like this, that made me feel like a chic free-spirit, and I can't wait to see what's next.