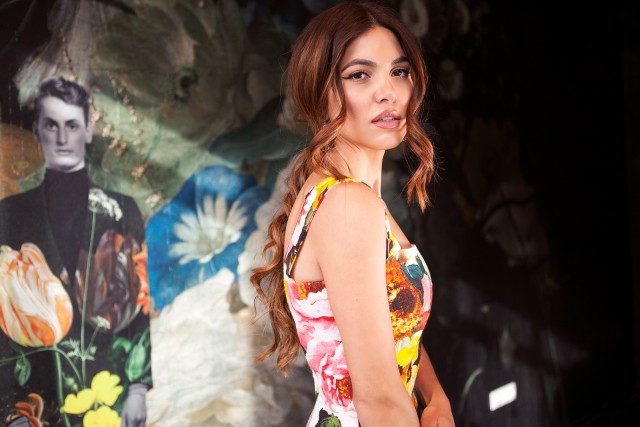 This blogpost is in collaboration with Dolce & Gabbana.
I don't know about you guys, but with the snow this past week I was in desperate need of some higher temperatures. So I figured there must be a way to warm up without actually jumping on a plane. Instead, feeling inspired by the thought of the sea and sandy beaches, I wanted to find a dress to match my warm vision and what is better than a Dolce & Gabbana creation when you want to bring on the heat?
The reason that this iconic brand continues to inspire me is because their clothing interprets and imposes a sensual and unique style. The Dolce & Gabbana woman is strong, of the world yet does not forget her roots, and simultaneously reveals and conceals her body. You can't help but feel extremely feminine in one of their designs.

This specific dress is from their exclusive resort 2015 eight-piece capsule collection and is exclusive to Net-a-Porter. It's overflowing with quintessential Italian sunny floral prints and colorful lace confections. It's the Italian luxury brand's first capsule collection. In my opinion, the classic silhouettes and lively floral patterns make it perfect for any hot Mediterranean getaway (in the winter!).

Inspired by our location and the artistic contrast between the pinks and yellows of my dress and the darker graphic art on the wall, I felt quite confident and lovely moving around this space. With my hair loose and natural makeup, this form fitting dress made me feel graceful and like the summer sun was just outside my window. Let's just say that I definitely returned to the cold outdoors feeling rejuvenated, like spending a day on the beach. Also, I don't think many accessories are really needed when wearing a statement piece like this. Why draw attention away from something so fun and fabulous? All eyes are on you!