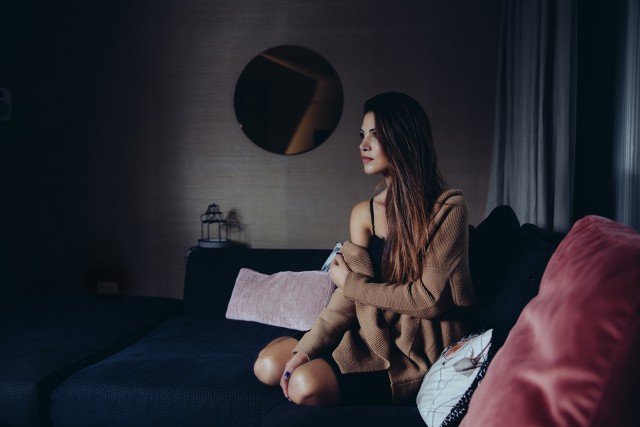 Finally, I'm able to share with you the second part of the TWIN-SET shoot! I'm very excited about the result as it resembles my exact mood during that moment. Every aspect of the shoot complemented each other perfectly; from the location until the clothing, and even nature supported us with a few rain drops (or maybe it's just the fact that we're dealing with rain every day in Amsterdam). Nothing gives me a cozier feeling than hearing the raindrops dripping against the window while sitting at home. Preferably in front of a fireplace and with hot chocolate.
For this look I wore a black dress combined with suede boots, and a woolen vest. I love clothing that you can style in different ways, so that it's suitable for different occasions. This black dress for example, could be worn on a night out as well if you pair it with some heels! The cardigan is amazing to wear outside when combining it with a good pair of jeans and inside when it's a bit cold. And what about the biker boots? I love the model and the studded details.
As you can see it was all about simplicity, elegance, and coziness!
I was wearing
Tube Dress
Maxi Wool Cardigan
Cornely Bag
Studded Biker Boots