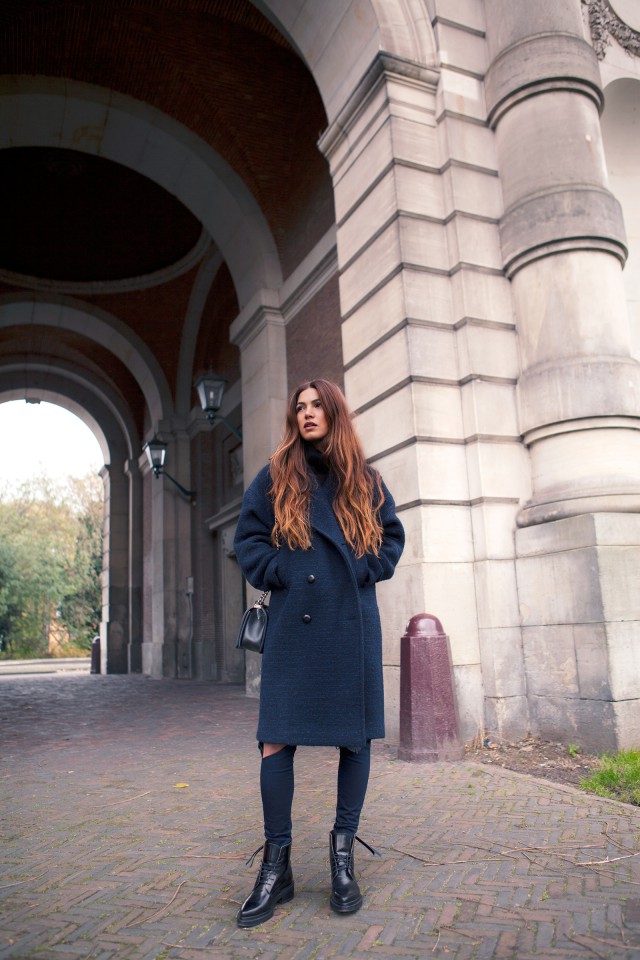 'How would you define your style?' It's a question I get asked on a daily basis, whether it's from magazines, brands, or journalists. What might be a simple question to others, I personally think this is one of the hardest to answer. My style depends on so many aspects, like my surroundings, which part of the day it is, and most importantly: it's based on my mood. Yes, the way I feel is essential when I get dressed in the morning or for an evening out. I could sport a rock chick look the one day and the other day wear something very feminine.
But since we are in great contact now with some of the most amazing brands in Milan I noticed that some fashion houses have several collections based for different occasions and moods as well, and yet is meant for the same women. I believe that we don't have to stick to one specific style – we're allowed to mix things up a bit, right? I personally love to experiment as well.

When it comes to this look, my mood was definitely on the comfortable, edgy side. This coat is really stealing the show with its straight cut and midnight blue color. I'm a huge fan of coats that feature bold lapels; they really catch my eye immediately. Plus it's such a nice item when you like to layer, just like me A With different pieces underneath and the bouclé wool it will definitely keep you warm now the temperatures are falling. To add just the right amount of sturdiness to the look, I decided to put on my pointy toe combat boots, which was exactly what it needed to translate my mood into an outfit.
I was wearing
Naomi Coat - Similar Option
Jbrand Jeans
Acne Studios Boots
Chanel Boy Bag