Shooting in the middle of the busy NYC streets is probably my favourite scenery as it shows how Manhattan is going non-stop. The people are running because they're late for meetings, taxi's are driving like crazy (and somehow ignore a red light very often), all by all the energy is intense! Though I like to visit a residential area to escape this (sometimes) overwhelming energy every once in a while and daydream about how it would be like to live there. One of those residential areas I'm obsessed with is Greenwich Village, located on the west side of lower Manhattan. Also Greenwich Village was named after a Dutch name Groenwijck. Remember how I talked about Brooklyn and Harlem yesterday?

Most of the buildings of Greenwich Village are mid-rise apartments, 19th-century row houses, and the occasional one-family walk-up. Completely different compared to the high-rise landscape in Mid- and Downtown Manhattan. It's a place which is relatively quiet compared to the midtown and downtown but at the same time it's close enough to the areas as well.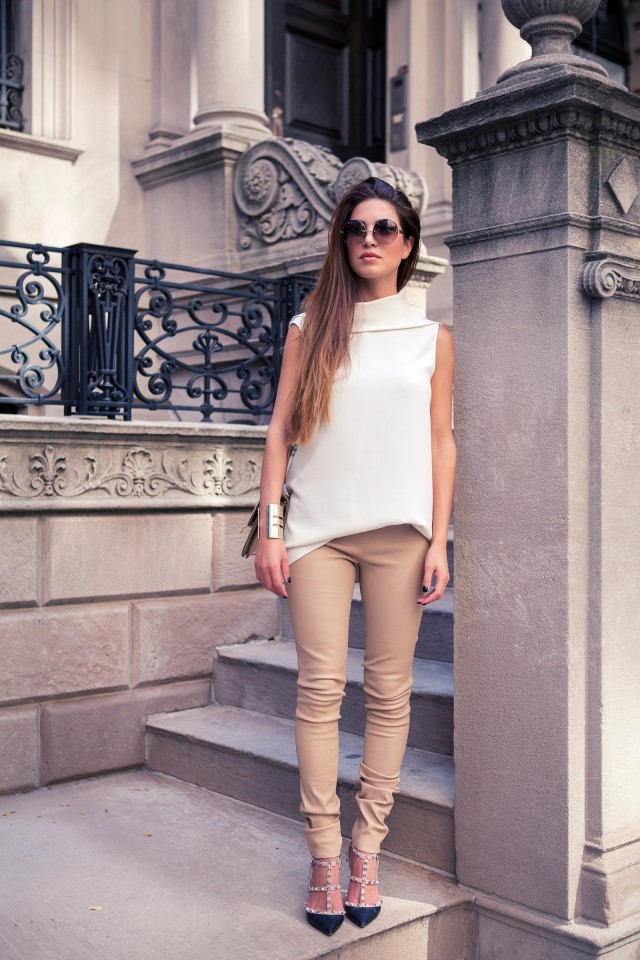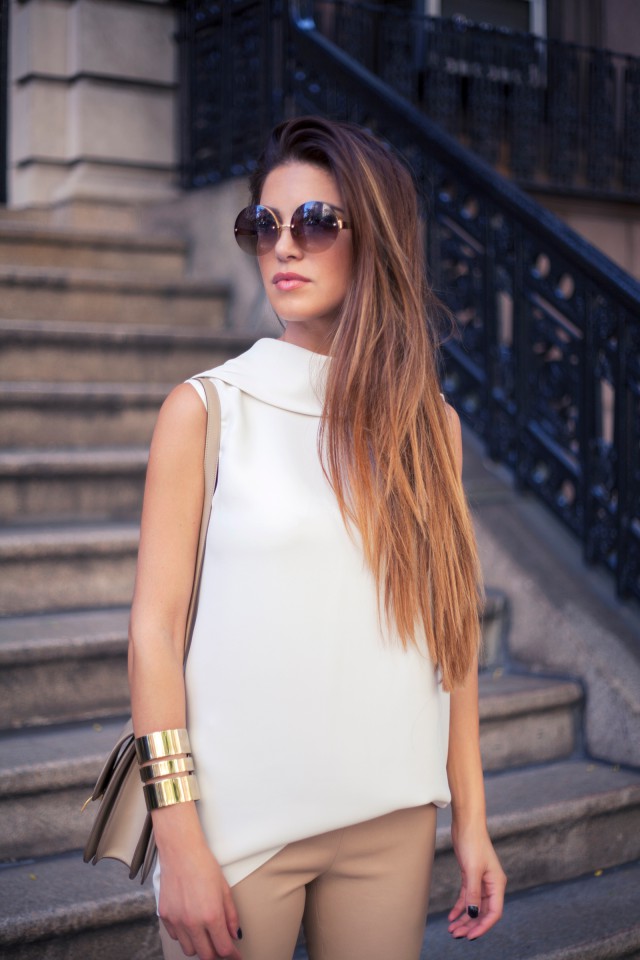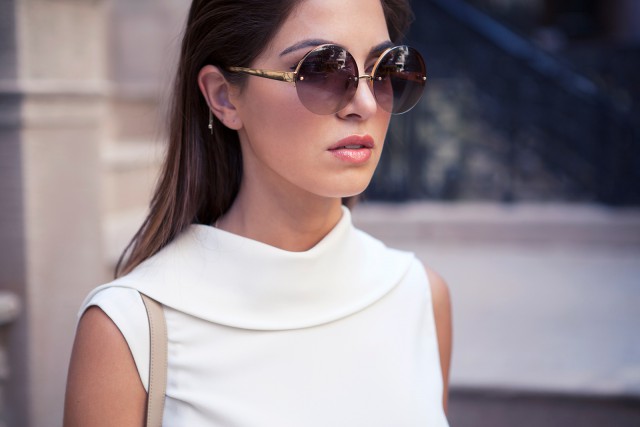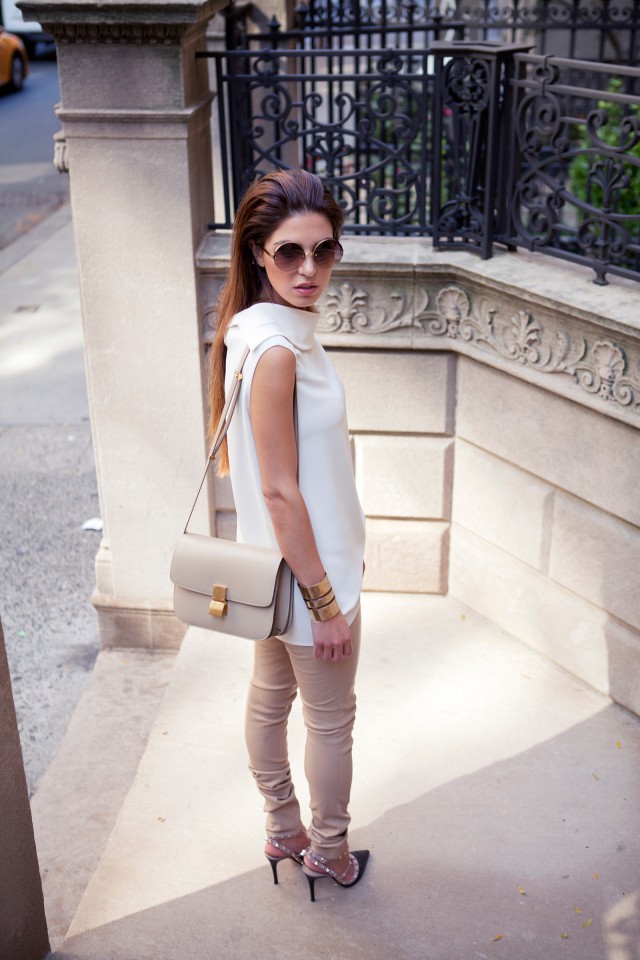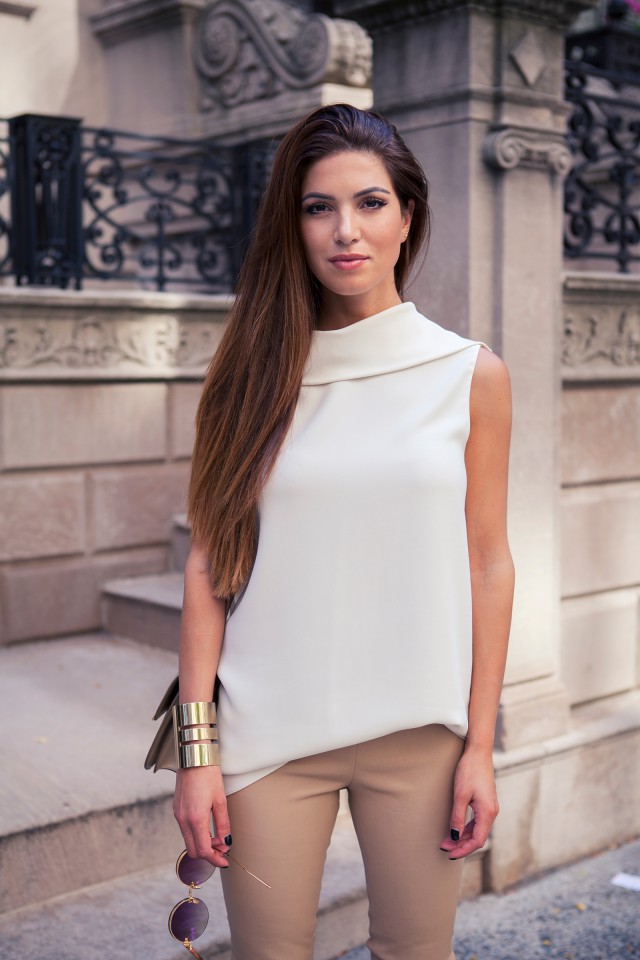 Although this shot was not taken in Greenwich Village, the street was just as quiet and allowed me to enter my own little world where I fantasies about living in New York as well. The look was just as relaxed as the backdrop. A minimalistic look including a white top with a gorgeous classic silhouette and draped collar which is pure perfection. I kept the rest of the look in nude shades with this amazing Philipp Plein leather pants, Céline bag, and Valentino Rock stud heels.